Hey everyone guess what time of year is almost here, that's right, Fall! So, to get you in the spirit of fall here are a few of my favorite clothing items.
Riding boots
-these ones can be found on Zappos fyi, but there are a lot of cheaper versions in stores.
Infinity scarves
-this one is from
charlotterusse.com
and is priced at $10.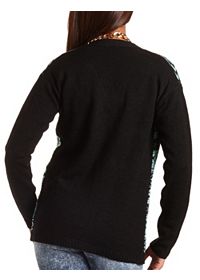 Aztec Sweater
-this one can also be found at charlotterusse.com and is cute and comfy
Here's to fall time