Description
When Prince Charming comes looking for the woman who stole his heart at a Manhattan shoe store, he instead finds her stepsister, Allie. Allie doesn't leave the best impression with the handsome Zach Brady, who quickly dismisses her as the maid. But an unusual fairy godmother with bulging biceps, long hair, and a cool demeanor has plans for her. Can Allie keep herself from falling for the wrong man and convince him to help her snag Zach? This duo quickly learns that sometimes if the shoe fits, the pair could be all wrong.
Review
: When I saw this books title I decided I had to read it (*waves* big fan of
Princess Bride
here). I would say this book was a modern day Cinderella retailing with a bit of the movie
Just Like Heaven.
I had to laugh because even though it was really well written and kept me engaged I wondered if it was almost
Just like heaven
Fan-fiction. I liked how developed the characters were and not to give away the end but how the ending really differed from a typical Cinderella ending. I wish we could of learned more about what previous card holder happy ending was but maybe that is a story for another time. I also appreciated that the "godmother" called Allie out on being a Debby downer because otherwise Allie would of annoyed the crap out of me. I have to say it was a good read that but a nice modern day fix yourself spin on the story, and I cant wait to see how book two goes.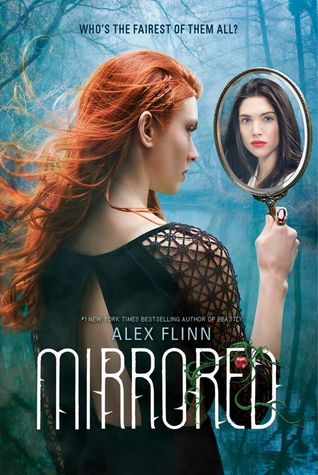 A modern, multi-generational tale of Kendra, the witch from "Snow White," who trains Violet, an ugly, lonely, and heartbroken girl in the 1980s who transforms herself into "the fairest one of all" but still cannot win Greg's heart, and Celine, Greg's daughter with Violet's high school rival, Jennifer.
Review: I felt love/dislike for this book. I loved that the book stuck with the same writing style as the other books in the series and explored more about Kendra. I also liked that Violet faced problems every teenager deals with. I mean who hasn't wished there crushed liked them back or felt not so pretty. What I disliked is how awful she was the entire book and how "evil" Violet turned out to be, and personally she drove me nuts most of the book. I just wanted her to develop, but it seemed like she never grew up.
Description
Bebe Barkley has never released a sex tape. She's not America's Next Top Model. She didn't get pregnant at 16, and has never auditioned for American Idol. In fact, she's holed up in a hotel room at the Waldorf in New York City, totally depressed. She doesn't know it yet, but she's about to become famous. A former equestrian rider, Bebe had a bright future until a tragic accident changed everything. Now she's unable to return to her old life, yet incapable of moving forward.
Follow her as she ventures from New York to LA, the City of Broken Dreams, where she will find everything she's ever wanted, only to risk losing the things she truly loves. Join Bebe in her heart-stopping journey in Becoming Famous.
Review: I felt like this book was all over the place. Bebe's past experiences were thrown throughout the story but it was never really talked about. I felt like the story had awful transitions. The main character would be like lets just fly the character to California, oh I am getting bored let's go back to New York. I just felt like the stories plot was very superficial and could of been more detailed allowing me to get to know the characters better. Frankly my favorite part of the book was towards the end because Bebe actually gained some depth of character.